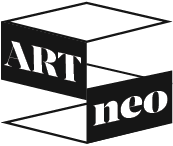 Experience Regional Art
ARTneo collects, preserves, and explores the most significant visual art from Northeast Ohio artists.  Located at the 78th Street Studios in the historic Gordon Square district in Cleveland, the museum interprets and shares the rich artistic heritage of the region of both past and present artists through innovative exhibitions, educational programming and a celebrated publication portfolio.
Wednesday, 12pm – 5pm
Thursday, 12pm – 5pm
Friday, 12pm – 5pm (until 9 pm on 3rd Fridays)
Saturday, 12pm – 5pm
*Currently only offering viewings by appointment only, please email [email protected] to schedule an appointment*
ARTneo, formerly the Cleveland Artists Foundation (CAF), was founded in 1984 by Cleveland-based artists, patrons, and collectors who recognized the need to establish an organization that would preserve, research, collect and exhibit the most significant visual art of the Northeast Ohio region.  At the heart of ARTneo's mission is a collection of more than 3,000 paintings, prints, ceramics and sculpture.  As the Cleveland Artist Foundation, the organization's mission historically focused on a group of artists known as the "Cleveland School" that was active from 1900-1950.  For the past twenty five years, ARTneo has broadened its historical scope to integrate the contributions of artists who were active before and since the "Cleveland School."  We now focus on the achievements of the most signification artists in Northeast Ohio whose period of productivity encompasses the past fifty years.
Due to this expanded scope, ARTneo has transformed into the premier center for the art of Northeast Ohio, owing to both its significant collecting initiative and to its commitment to creative exhibition planning and educational outreach.  It is the only museum that caters exclusively to the acquisition of regional art, while not charging an admission fee.  The museum is supported through cash and in-kind contributions of many individuals, foundations, corporations, and through state funding, membership and fundraisers.
Mauersberger and Graham: Screenscapes
ARTneo's CAN Triennial exhibition prize was awarded to Christine Mauersberger in July 2018. The opening of the exhibition was set for May 2020, but the COVID19 lockdown temporarily paused the show. We are pleased to announce the exhibit has been rescheduled for November 20-February 19, 2021.
CAN Journal spoke to Mauersberger earlier this year when she and Evan Graham, her artist collaborator, were in the process of creating new work. Then as now, they continue to use silkscreen printing as a method to create singular artworks. They have recently migrated from printing on paper to printing on wood.
The silkscreen prints in this exhibit are monotypes. Mauersberger designs the imagery in a vector program and Graham edits. Together they make decisions about image placement and color while considering anticipated outcomes. Their collaborative prints evoke vibrational patterns and harmonic shapes at various proportions, from small 5-inch square tiles to large 5-foot long wood panels.
The gallery is open during each Third Friday from 5 pm-8 pm and by appointment or during shopping events throughout the holiday season 11 am-4 pm every Saturday. 
The gallery has limited hours and is open by appointment schedule your visit by sending an email to  [email protected].
Get updates about our next exhibitions
We will process the personal data you have supplied in accordance with our privacy policy.