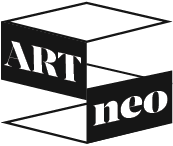 ARTneo collects, preserves, and explores our significant visual art from Northeast Ohio artists.  Located at the 78th Street Studios in the historic Gordon Square district in Cleveland, the museum interprets and shares the rich artistic heritage of the region of both past and present artists through innovative exhibitions, educational programming and a celebrated publication portfolio.
Wednesday, 11:00am – 6:00pm
Thursday, 11:00am – 6:00pm
Friday, 11:00am – 6:00pm
Third Fridays, 11:00am – 9:00pm
Saturday, 11:00am – 6:00pm
To schedule a private appointment email us at [email protected] or by calling us at 216-227-9507
We look forward to seeing you!
ARTneo, formerly the Cleveland Artists Foundation (CAF), was founded in 1984 by Cleveland-based artists, patrons, and collectors who recognized the need to establish an organization that would preserve, research, collect and exhibit the most significant visual art of the Northeast Ohio region.  At the heart of ARTneo's mission is a collection of more than 3,000 paintings, prints, ceramics and sculpture.  As the Cleveland Artist Foundation, the organization's mission historically focused on a group of artists known as the "Cleveland School" that was active from 1900-1950.  For the past twenty five years, ARTneo has broadened its historical scope to integrate the contributions of artists who were active before and since the "Cleveland School."  We now focus on the achievements of the most signification artists in Northeast Ohio whose period of productivity encompasses the past fifty years.
Due to this expanded scope, ARTneo has transformed into the premier center for the art of Northeast Ohio, owing to both its significant collecting initiative and to its commitment to creative exhibition planning and educational outreach.  It is the only museum that caters exclusively to the acquisition of regional art, while not charging an admission fee.  The museum is supported through cash and in-kind contributions of many individuals, foundations, corporations, and through state funding, membership and fundraisers.
John W. Carlson: A Retrospective
A long-awaited memorial exhibition for Cleveland artist John W. Carlson opens this September at HEDGE Gallery and ARTneo Museum featuring paintings, prints and drawings created during his extensive artistic career in Northeast Ohio.
John passed suddenly in December 2020, leaving behind a remarkable collection of his artwork, some very recently completed and never seen in public.  At the pinnacle of his career, he saw his most well-received solo exhibition, BLUES, at HEDGE Gallery in February 2020. This memorable, nearly sold-out show claims the largest attendance numbers ever at the Gallery for the opening reception and artist talk.
Carlson's paintings had begun to garner national recognition after exhibitions at Field Projects in New York in 2019, with work purchased for collections at Erie Art Museum in Pennsylvania and Massillon Museum in Ohio. Carlson had been accepted into numerous juried shows including the prestigious Butler Midyear Show at The Butler Museum of American Art and was juried into The Ohio Arts Council Riffe Gallery First Juried Show in Columbus, Ohio, along with Zanesville Museum in 2019 and 2020.
Always artistically gifted, John began his career by attending Cleveland's Cooper School of Art. He found a balance between expressive drawings and boldly executed paintings, combining oils, charcoal and graphite. The human figure permeated most of Carlson's work, exploring themes such as family, gender, and relationships. He often sketched from life, capturing the form with energetic lines. His sketches were translated into his distinguished painting style, illustrating passionate emotions through thick, layered brushwork and vigorous mark making.
John Carlson collaborated with his partner, artist Shari Wilkins, on the project titled American Emotionalism founded in 2015. A manifesto of artistic intention was created for this movement, revealing some of the ways that Carlson and Wilkins challenged themselves in their work. Spanning a wide variety of mediums—from photography and music to painting and collage—American Emotionalism was a reaction against the over-explanation of visceral work.
Carlson and Wilkins' intention was to create work that elicits emotions that arise from instinctive, intuitive feelings, leaving space for viewers' interpretation with little to no explicit explanation.
This retrospective will highlight Carlson's most important works dating from 1990- 2020, including early landscape paintings, his black and white figure series, his Woman and Blues series as well as drawings and prints. On view in both HEDGE Gallery and ARTNeo Museum, September 14 – November 4, 2022.
Get updates about our next exhibitions
We will process the personal data you have supplied in accordance with our privacy policy.