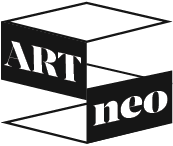 Experience Regional Art
ARTneo collects, preserves, and explores the most significant visual art from Northeast Ohio artists.  Located at the 78th Street Studios in the historic Gordon Square district in Cleveland, the museum interprets and shares the rich artistic heritage of the region of both past and present artists through innovative exhibitions, educational programming and a celebrated publication portfolio.
Wednesday, 12:00pm – 4:30pm
Thursday, 12:00pm – 4:30pm
Friday, 12:00pm – 4:30pm
Third Fridays, 12pm – 9pm
Saturday, 12:00pm – 4:30pm
To schedule a private appointment email [email protected] or calling us at (216) 227-9507
Please note: The Museum will be by appointment only from February 25th – March 9th
ARTneo, formerly the Cleveland Artists Foundation (CAF), was founded in 1984 by Cleveland-based artists, patrons, and collectors who recognized the need to establish an organization that would preserve, research, collect and exhibit the most significant visual art of the Northeast Ohio region.  At the heart of ARTneo's mission is a collection of more than 3,000 paintings, prints, ceramics and sculpture.  As the Cleveland Artist Foundation, the organization's mission historically focused on a group of artists known as the "Cleveland School" that was active from 1900-1950.  For the past twenty five years, ARTneo has broadened its historical scope to integrate the contributions of artists who were active before and since the "Cleveland School."  We now focus on the achievements of the most signification artists in Northeast Ohio whose period of productivity encompasses the past fifty years.
Due to this expanded scope, ARTneo has transformed into the premier center for the art of Northeast Ohio, owing to both its significant collecting initiative and to its commitment to creative exhibition planning and educational outreach.  It is the only museum that caters exclusively to the acquisition of regional art, while not charging an admission fee.  The museum is supported through cash and in-kind contributions of many individuals, foundations, corporations, and through state funding, membership and fundraisers.
Selections From ARTneo's Collecction
Selected from ARTneo's collection of about 3,000 works that range in time from the early 20th-century "Cleveland School" to the present day, we take this opportunity to exhibit paintings, drawings and prints from storage.
ARTneo has a well-earned reputation for art-historically focused exhibitions and publications. This hasn't changed. However, we are now pausing to consider what an art museum can contribute to the collective healing that is so needed. The unapologetically subjective selection of works sparked strong emotions, connections, empathy, and hope in us. We hope you find the art that does the same for you.
Inspired by the book Art As Therapy by Alain de Botton and John Armstrong, we were convinced by their argument that art can help us to, "achieve self-knowledge, remember forgiveness, and love—and to remain sensitive to the pains suffered by our ever-troubled species and its urgently imperiled planet."
They wrote, "since the beginning of the twentieth century, our relationship with art has been weakened by a profound institutional reluctance to address the question of what art is for." As a small institution, we want to change that. So, in raising this issue, we offer some quotes from thinkers/artists who we are far more eloquent than we are on this subject.
Selections From ARTneo's Collection opens to the public on Friday, February 18, 2022 and will run through May 20, 2022.
The gallery will be open each THIRD FRIDAY from 5pm – 9pm and during our regular business hours Wednesdays through Saturdays.
To schedule a private appointment, sending an email to [email protected] or call (216) 227-9507
Get updates about our next exhibitions
We will process the personal data you have supplied in accordance with our privacy policy.