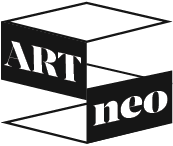 Experience Regional Art
ARTneo collects, preserves, and explores the most significant visual art from Northeast Ohio artists.  Located at the 78th Street Studios in the historic Gordon Square district in Cleveland, the museum interprets and shares the rich artistic heritage of the region of both past and present artists through innovative exhibitions, educational programming and a celebrated publication portfolio.
Wednesday, 1:30pm – 5pm
Thursday, 1:30pm – 5pm
Third Fridays, 5pm – 9pm
Saturday, 1:30pm – 5pm
To schedule a private appointment email [email protected]
ARTneo, formerly the Cleveland Artists Foundation (CAF), was founded in 1984 by Cleveland-based artists, patrons, and collectors who recognized the need to establish an organization that would preserve, research, collect and exhibit the most significant visual art of the Northeast Ohio region.  At the heart of ARTneo's mission is a collection of more than 3,000 paintings, prints, ceramics and sculpture.  As the Cleveland Artist Foundation, the organization's mission historically focused on a group of artists known as the "Cleveland School" that was active from 1900-1950.  For the past twenty five years, ARTneo has broadened its historical scope to integrate the contributions of artists who were active before and since the "Cleveland School."  We now focus on the achievements of the most signification artists in Northeast Ohio whose period of productivity encompasses the past fifty years.
Due to this expanded scope, ARTneo has transformed into the premier center for the art of Northeast Ohio, owing to both its significant collecting initiative and to its commitment to creative exhibition planning and educational outreach.  It is the only museum that caters exclusively to the acquisition of regional art, while not charging an admission fee.  The museum is supported through cash and in-kind contributions of many individuals, foundations, corporations, and through state funding, membership and fundraisers.
Strange and Lonely Spaces: Magic Realism in Cleveland 1930-1960
Curated by Lawrence Waldman, Magic Realism features a group of regional artists who attempted to grapple with the frightening undercurrents of contemporary life. These Midwestern artists began drawing on their own personal traumas found an expressive voice in the forms of magic realism…their art reflected on the state of the world and their own lives.
Magic realism remains an elusive term. While these magic realists all strove to create in their art a psychological atmosphere that evoked the strangeness of everyday existence, their widely differing techniques and imagery make their style hard to define. Much of this variance is rooted in the underlying forces motivating each artist. For artists such as Clarence Carter and Hughie Lee-Smith, early childhood traumas had a profound influence on their work. While for others, such as Dean Ellis and Raphael Gleitsmann, their art reflected harrowing wartime experiences.  
America today is also going through a time of dramatic changes and uncertainties. It is not surprising that magic realism has found a new audience speaking as it does to our own questioning of reality.
The current exhibition offers a first look at a group of artists whose work in fact is very closely in tune with the American psyche of the times, theirs and ours.
Strange and Lonely Spaces: Magic Realism in Cleveland 1930-1960 opens to the public on Friday, May 21, 2021, and will run through August 20, 2021.
The gallery will be open each THIRD FRIDAY from 5 pm-8 pm and during our regular business hours Wednesdays, Thursdays, and Saturdays.
To schedule a private appointment, sending an email to [email protected]
Get updates about our next exhibitions
We will process the personal data you have supplied in accordance with our privacy policy.